Local flavours at a gentle pace
Take a seat on our jetty, listen to the sparkling water and enjoy a
menu based on ingredients that do both the soul and nature good.

Our season is divided into three menus based on what is available in nature's pantry.
The food is created from raw materials from our nearby lakes, forests and agriculture.
Our kitchen is mostly focused on fish but also game and vegetarian is offered.
For the food, we have a customized selection of organic wine and beer.

Opening hours - closed for the season

Welcome to an experience for all the senses!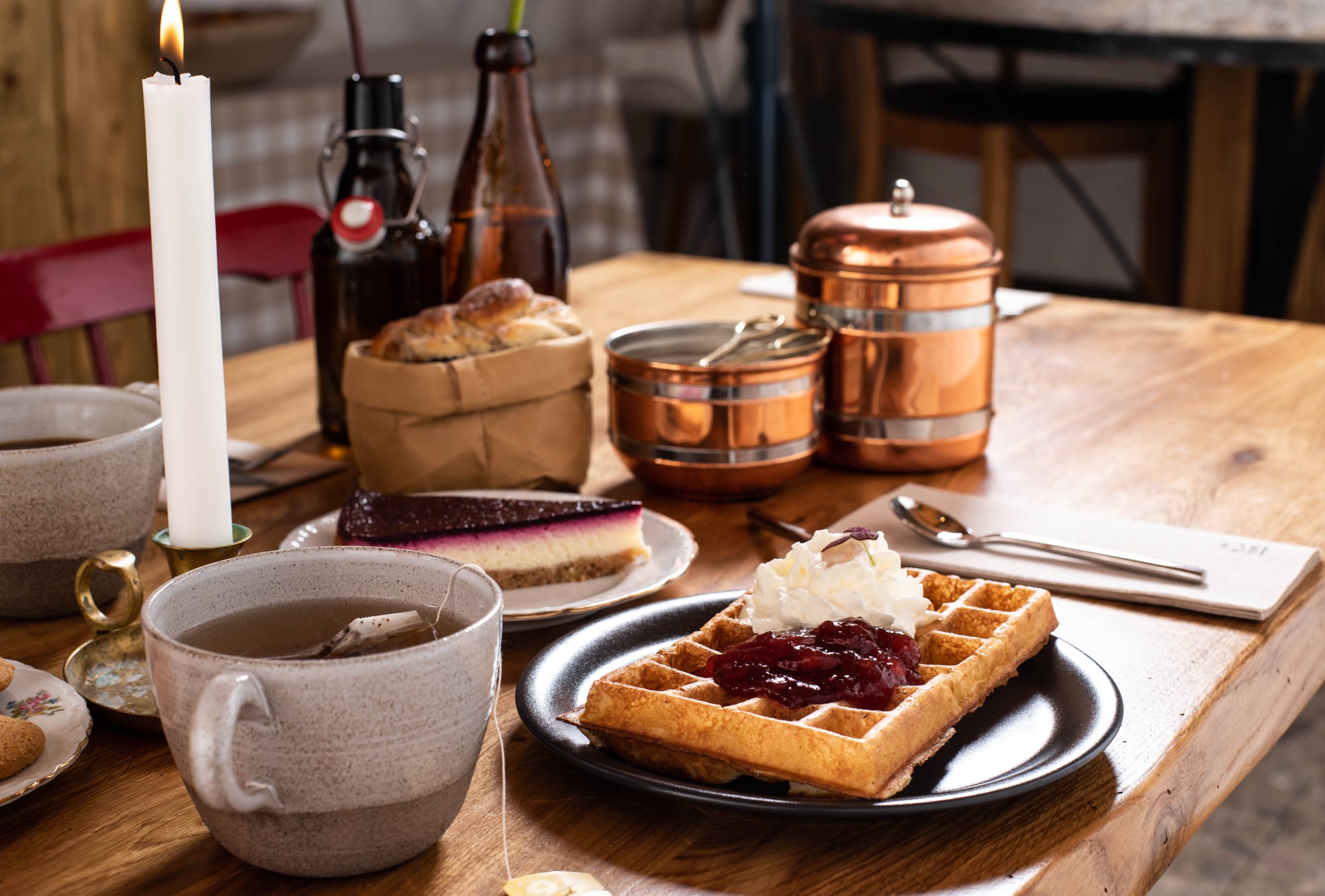 Sweet and seasonal
Our home-baked sweets, as well as our menu follow the color and shape of the season.
Standing is of course our famous carrot cake!

Ice cream, Kling's ice cream, is of course also available from us.

Pub evening
Crayfish party
12th, 13th, 19th & 20th August from at 17.00.
Vänercrayfish (approx. 500g per person) with a buffet consisting of pies, several different salads, sauces, sourdough bread & butter, Skagen mash, Vänerpate, cheese, biscuits & marmalade.
Incl. soft drink and coffee & Qvarnen's carrot cake for dessert.
SEK 525/pers.

From 17.00 you are welcome to enjoy the buffet, which is served until 20.00, snaps songs and hats are of course available!🥳 After this, the band takes place on the stage and the party continues into the wee hours!🍻
Must be booked in advance, either by phone on 072-2260700 or by email to info@herrtorpsqvarn.se.

A warm welcome to our crayfish party at Öringen!