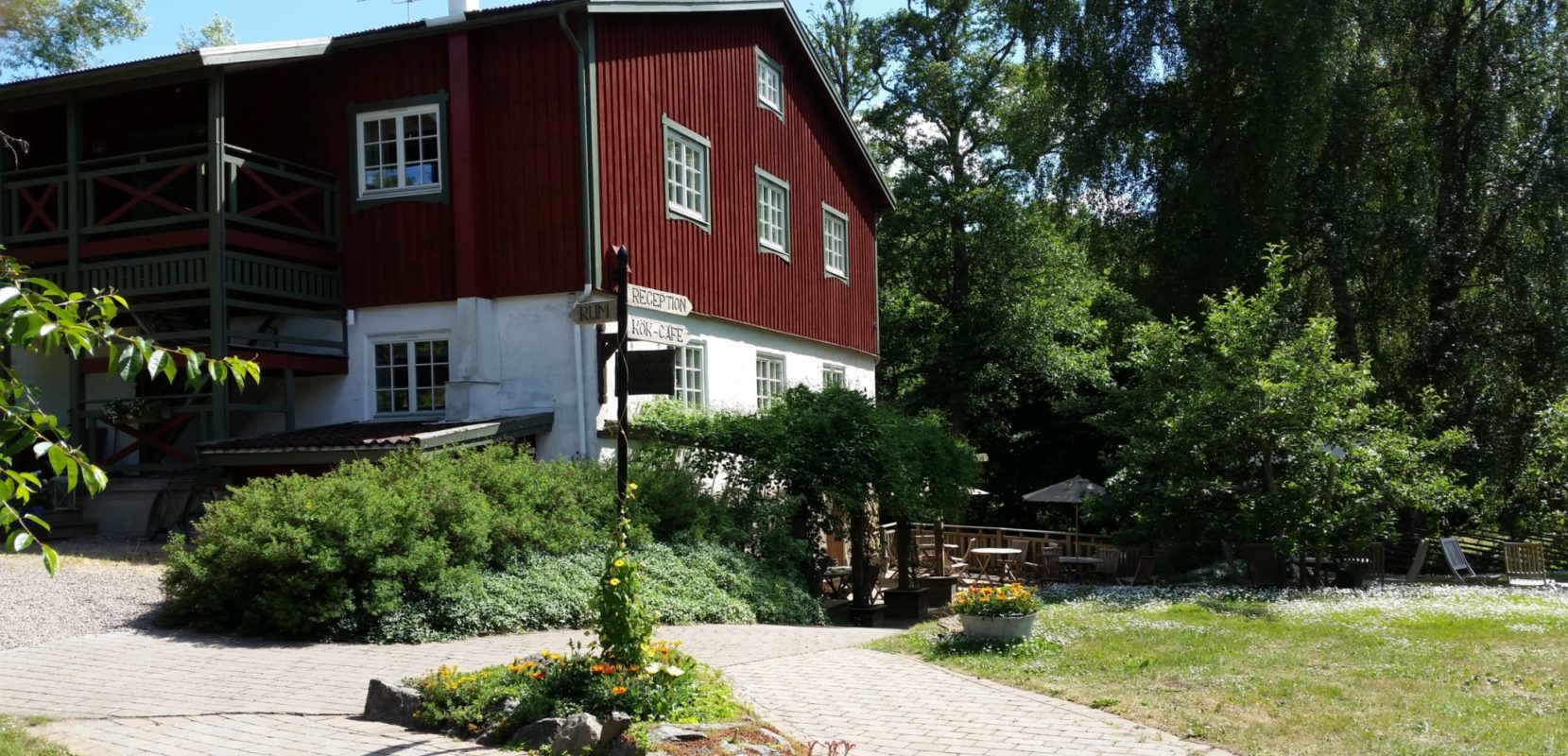 Local flavours at a gentle pace
Make sure you are not in a hurry when you visit us, as you will probably stay for a while!
Partly because all the food and bakery items are carefully prepared from scratch, but also because a short rest under the pergola or on the pier can easily turn into a few hours.
Enjoy the first spring vegetables, the fruity flavours of summer, or our earthy autumn delicacies. Our country kitchen uses ingredients from the fields and forest, depending on seasonal availability, and the same applies to the baked goods in our café. Seasonal food and snacks, made with organic ingredients are the cornerstones of our restaurant and café, and we offer a range of organic beers and wines. For the benefit of nature and the environment, and not least for our guests.
Our rustic basement restaurant seats 40 guests, and the outdoor seating area seats another 40. Welcome!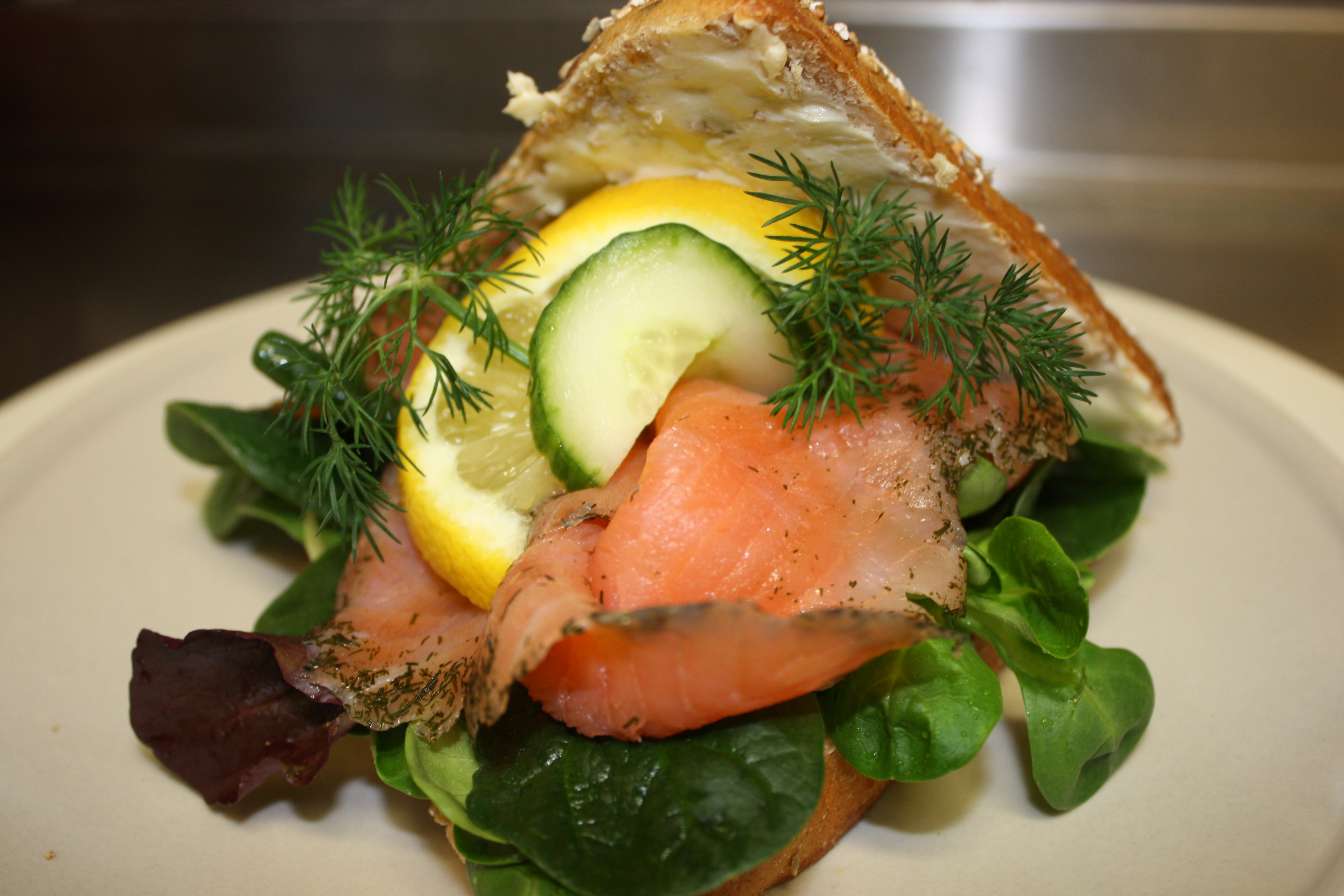 Sweet and seasonal
At Herrtorps Qvarn we bake all our cakes ourselves, from organic ingredients. A slice of our popular carrot cake tastes heavenly when enjoyed on the pier! Or try the freshly baked organic waffles with home-made strawberry jam! If you prefer something more substantial, we also offer filling sandwiches. Or perhaps all you want is an ice cream, from Klings Glass, naturally. Our teas and coffees are organic and Fairtrade certified.

Pub evening
On April 3rd, Knut & Maria will play live music! This is a great opportunity to try our pub menu: Elk or halloumi burger with home-made aioli and deep-fried farm potatoes. Fish & chips with pike-perch from Lake Vänern, home-made tartare sauce and deep-fried farm potatoes. Food can be ordered until 8pm, which is also when the live music begins.

Open from 6pm